H8 180W CREE LED Angel Eyes
Product name : H8 180W CREE LED Angel Eyes
Product No. : EALNH850
Details:

- LED Power:
180W/PCS
- Operating Voltage:
12-24V
- Luman: 3000lm
- Chips:
36pcs CREE-XTE per set
- Color: White
- Lifespan: 50000hours more

- Wide operating voltage range(9-30V),Caubus design.
- 2 Years warranty.
- Plug and Play,easy to install, "+" and "-" automatically detected,no need additional wiring set up or modification.
- Error Free,no flickering, no annoying warning message.
- No interference with FM Radio,No cause of O.B.C warning error.
- Completely integrative aluminum design,with overheating protection device, better heat releasing than factory bulb.
- Long time lasting and low energy consumption.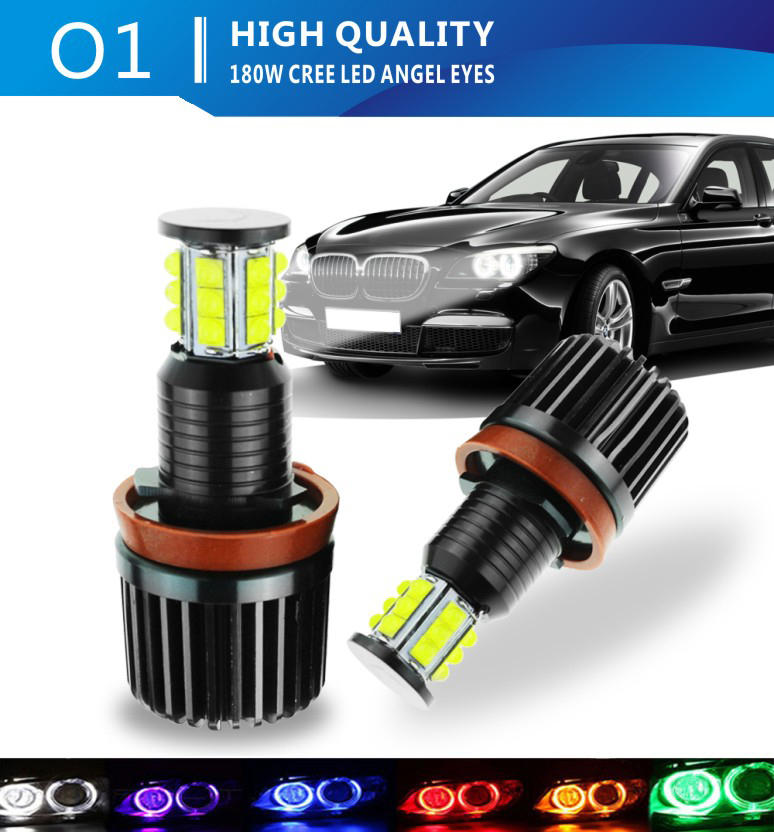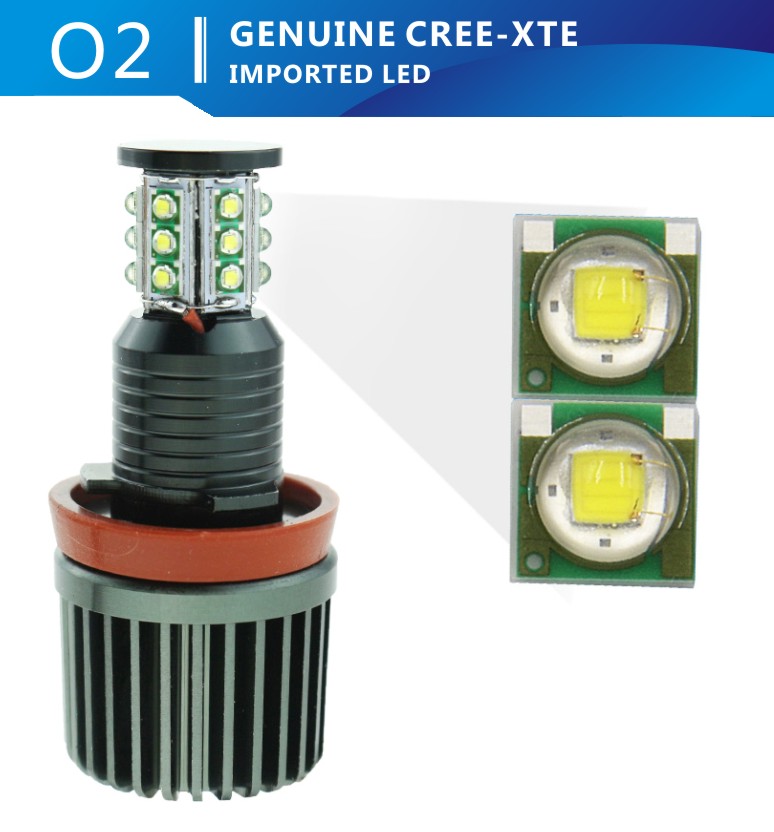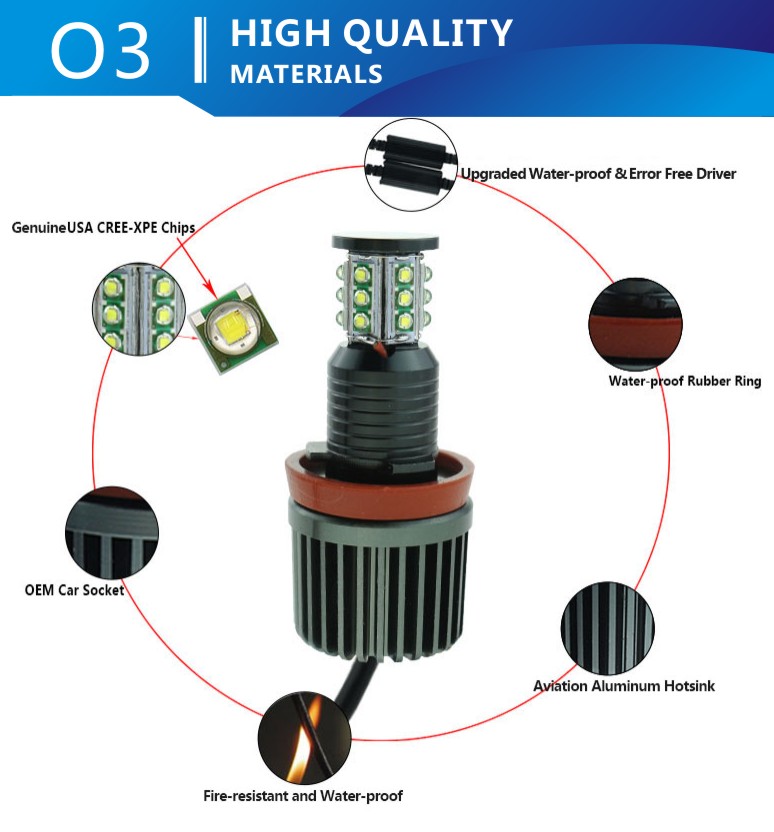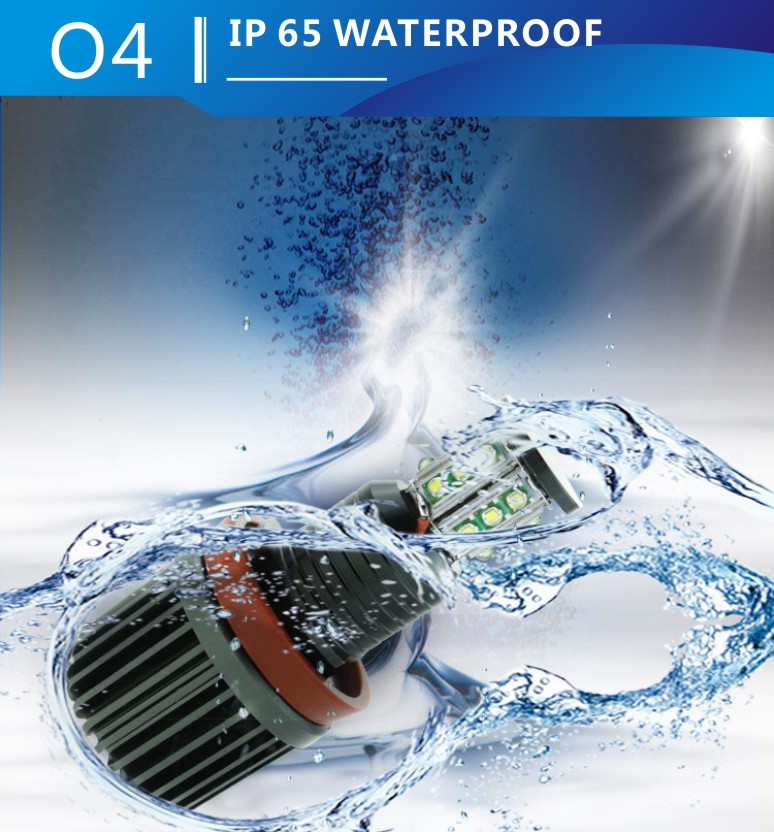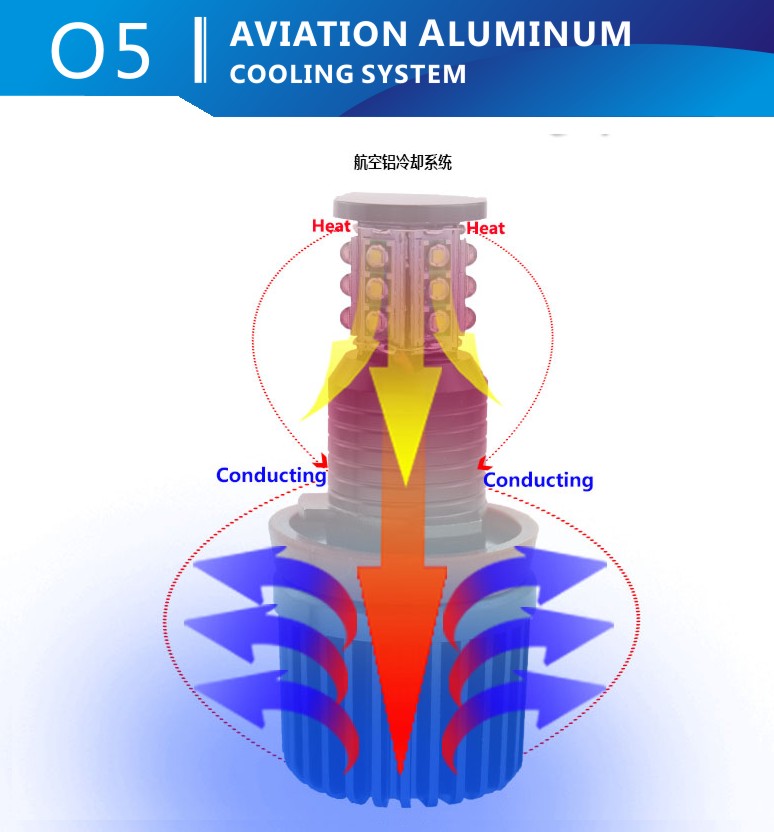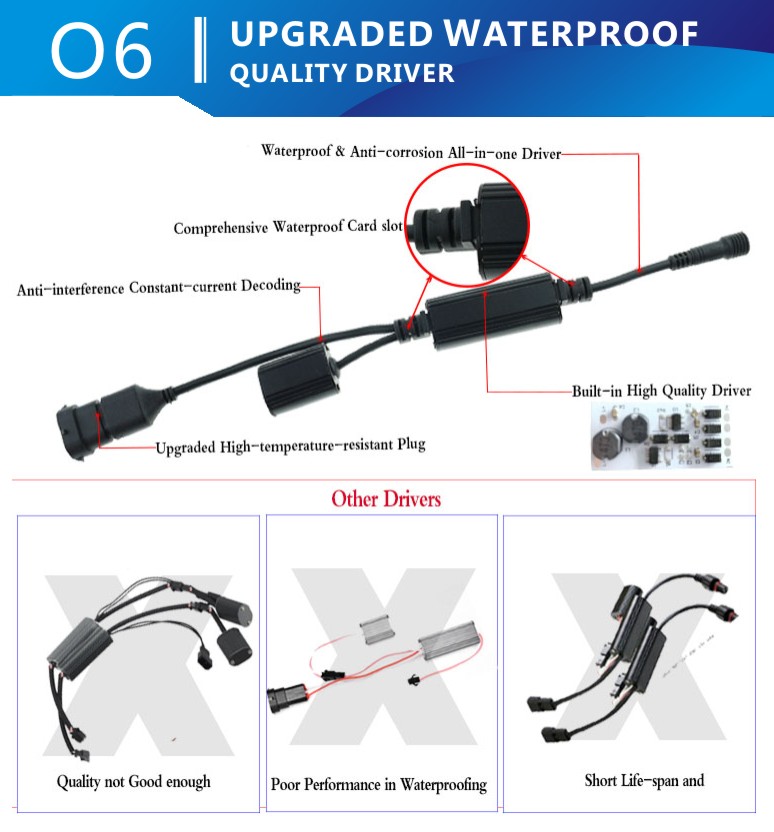 - BMW 1 Series E81 3-Door Hatchback(2007- )
- BMW 1 Series E82 Coupe(07- )
- BMW 1 Series E87 5-Door Hatchback(07- )
- BMW 1 Series E88 Cabriolet(08- )
- BMW 3 Series E91 Touring(08- )
- BMW 3 Series E92 Coupe(06- )
- BMW 3 Series E93 Convertible(07- )
- BMW 5 Series E60/E61 LCI(08-)
- BMW 6 Series E63 Coupe(07- )(except M6)
- BMW 6 Series E64 Convertible(07- )(except
M6)
- BMW 7 Series
F01/F02/F03
- BMW E70 X5/E71 X6(07- )
- BMW Original Part Numbers: 63217760782